CARING IS IN OUR NATURE
At Gelderman, our promise is to care for you and your property. It begins and ends here for us, because we know it's what matters most.
Over the years, we've met many people who are frustrated by their experiences with past contractors. People who are tired of the over-promise, under-deliver world we live in. After all, it shouldn't be difficult to find a business that will consistently deliver quality work and great service — one that will stand behind its work, make valuable recommendations, communicate well and often, and deliver what is promised.
Gelderman is big on attention to detail, but that flows from our caring approach — because everything falls into place when someone actually cares. We know this from experience. We've built a solid company on that very philosophy. Dependable care for people and their properties is our promise and we invite you to hold us to it.
We offer residential and commercial landscaping services to clients in Burlington, Oakville, Mississauga, Hamilton, Kitchener-Waterloo, Cambridge, Guelph, and beyond.
PURPOSE
Caring is in our Nature
VALUES
Our core values represent the standards and behaviours we desire to see in ourselves, especially when we're on the job. They're how we measure success.
We guarantee our workmanship for 3 years.
We guarantee all plants 1 year from the date of installation.  We will refund plants ONE time only.  Plants will not be replaced if death was due to drought, animal damage, acts of nature, vandalism or neglect.
We promise our services will have no hidden fees or incur cost overruns.
We promise to show up when we say

we will.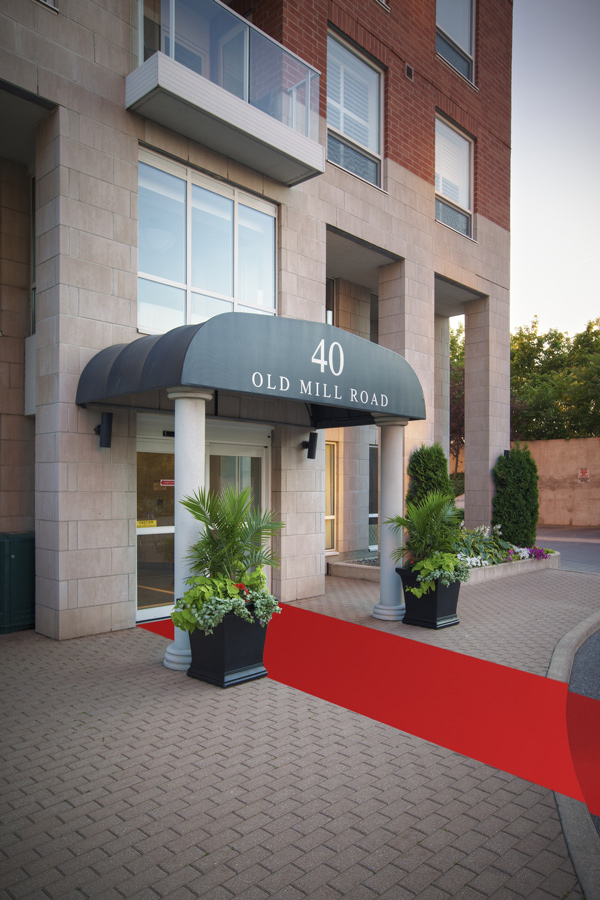 The Red Carpet Treatment — It's The Gelderman Way
To re-establish a true gold standard for landscape services, Gelderman offers both service and product guarantees and our proprietary Red Carpet Treatment. Packed with simple but important promises, the program exemplifies our finely tuned system — something we've been refining for a long time.
Our Red Carpet Treatment ensures that you will always feel you have been treated well with Gelderman Landscape Services.
First, you are listened to. Before offering solutions or starting work, we make sure we've listened and understood your wishes.
Your property is well-cared for, from the moment we arrive on-site to the moment we leave. During construction projects, our crews ensure that the job site is left clean and organized at the end of each work day. Hard surfaces are swept, unfinished areas are fenced off, and the site is tidied and secured.
You get the extras. Our "standard" property care includes what is often treated by others as an extra, like power edging of curbs and walkways to provide an added clean look.
Your crew is well-trained. Our crew leaders are trained or certified in horticulture and landscape best practices. All staff are trained thoroughly at our office on new equipment before it is introduced to the work environment. General training and testing is always ongoing.
You only interact with people who care. Our commitment to property and client care is company-wide. It comes from a staff that feels well taken care of by their employer. We have many long-term employees and our turnover is low.
Your project is expertly-managed. Crews are closely supervised each day by senior staff. Our staff are assigned specific properties to ensure consistency and to help to maintain the highest quality possible. We hold regular planning meetings for each project with all staff leaders. We use custom software to maximize efficiency, including job costing, record keeping, and purchasing.
You always have a manager to talk to. Your Client Care Manager is available on-site to communicate daily with you. Calls to your Client Care Manager or senior staff will be returned promptly.