COMMERCIAL LANDSCAPING SERVICES
LOOKING FOR A LANDSCAPE PARTNER TO TAKE CARE OF EVERYTHING?
As a full-service commercial landscaping company, Gelderman takes pride in making sure all of our commercial properties receive exceptional service and customer care.
You can't afford to have your landscape seen as anything but impressive, and you certainly don't have the time to deal with it when it's not. For us, that means that every garden bed, lawn, and paved area has to be consistently and carefully looked after.
Our full-service package is designed to help you create and maintain professional landscaping for various commercial property types, including condominiums, commercial properties, office complexes, retirement homes, and more.
Since 1955, Gelderman Landscape Services has been maintaining Oakville, Burlington, Mississauga,  Hamilton, Guelph, Kitchener-Waterloo, and Cambridge commercial properties. From regular property maintenance to snow removal, and everything in between, the specialists at Gelderman are here to help you — it's the Gelderman way.
I was very impressed with the efficiency of the company – the speed at which they responded to requests and the professional attitude and approach of the staff.
Sally-Anne Dooman – Property Manager (Mississauga, Ontario)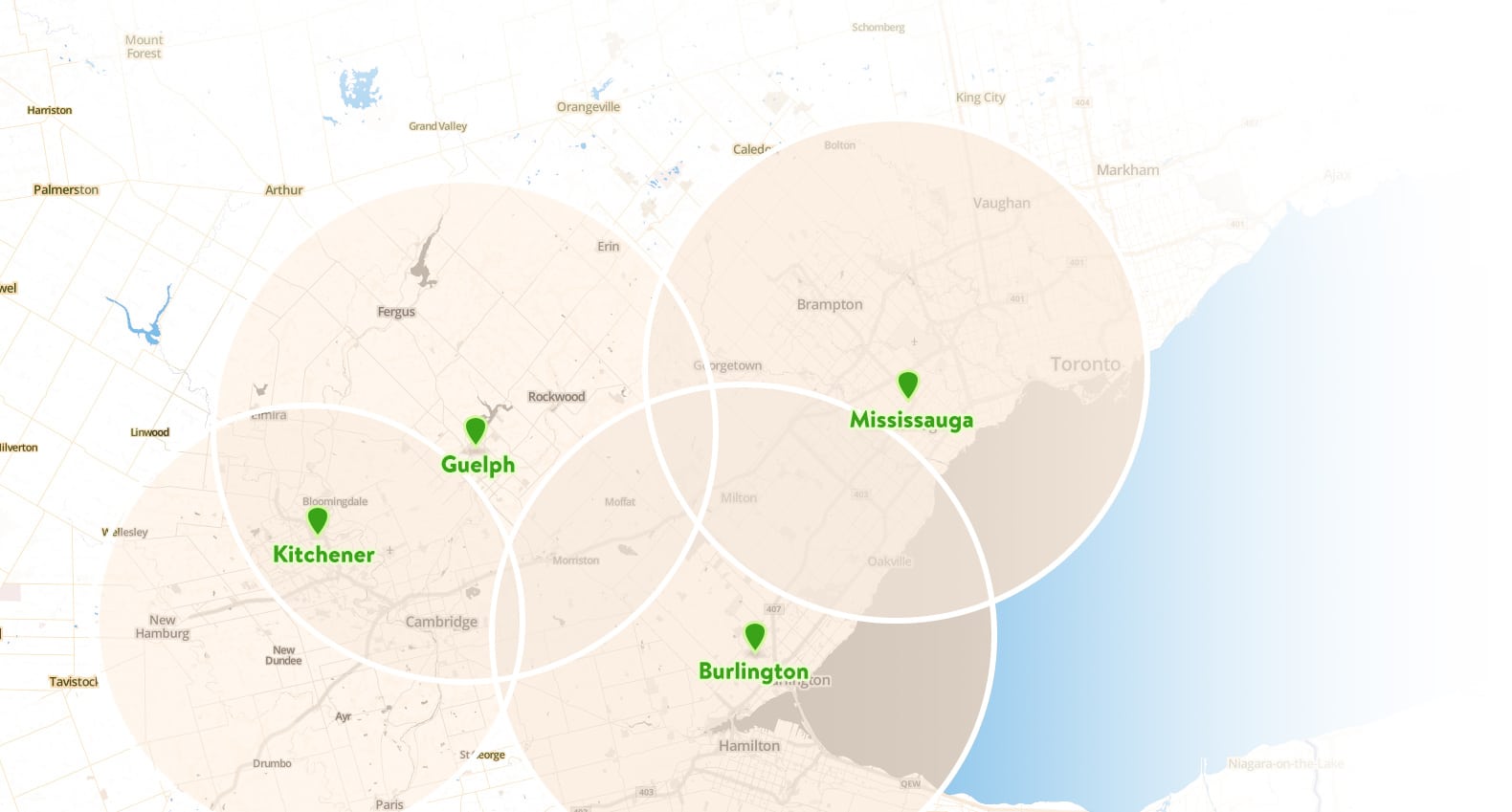 SERVING THE GREATER BURLINGTON AREA AND BEYOND
Gelderman's service area has grown wide across much of the golden horseshoe.
Beginning in Burlington, we've spread to Mississauga in the east, Kitchener-Waterloo in the west, and as far north as Guelph. Wherever you are, we're right where you need us.
LET US TAKE CARE OF YOUR PROPERTY
Request an estimate using the form below, or call us at (905) 689-5433