WE PROMISE RED CARPET CARE
Everyone talks about service these days, and many don't deliver. To us, that's unacceptable. So as we work to bring beauty to the urban landscape, we aim to change that.
IN YOUR NEIGHBOURHOOD SINCE 1955.
Jan Gelderman, a Dutch immigrant, founded Jan Gelderman Landscaping in Burlington with just $7.14 worth of tools and a 1948 Jeep Willy.
Today, the company is called Gelderman Landscape Services to better describe the diversity of services in Commercial Landscape Management and Residential Construction. Now onto the 3rd generation, we're still a family company, and we care about the communities we work in.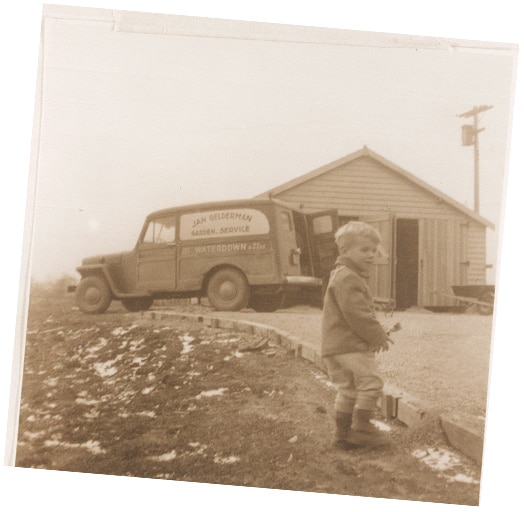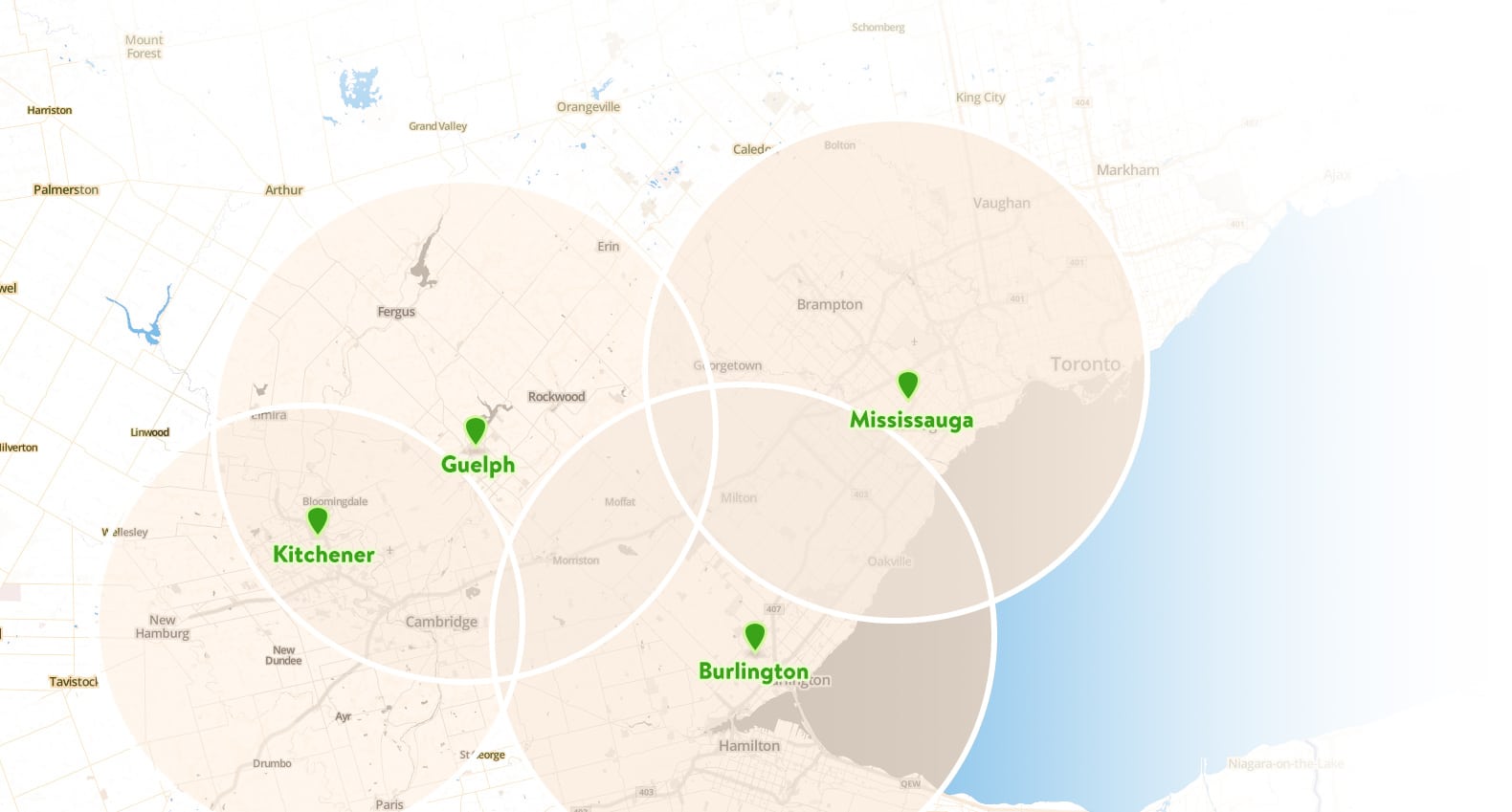 SERVING THE GREATER BURLINGTON AREA AND BEYOND
Gelderman's service area has grown wide across much of the golden horseshoe.
Beginning in Burlington, we've spread to Mississauga in the east, Kitchener-Waterloo in the west, and as far north as Guelph. Wherever you are, we're right where you need us.