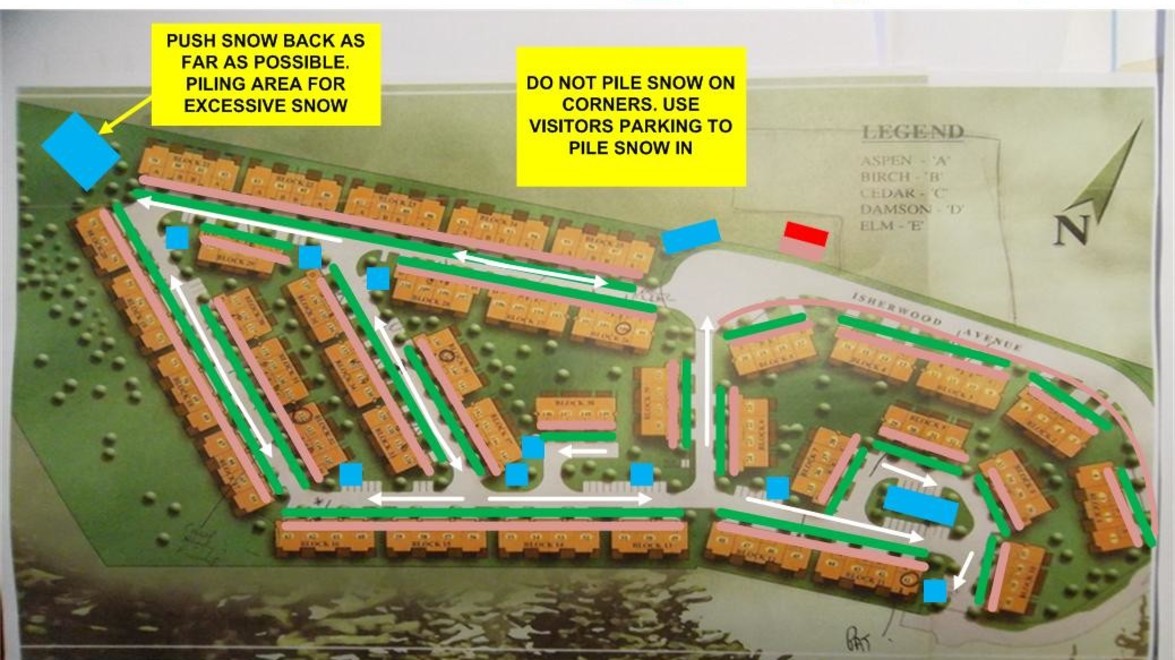 Site assessments, site maps, material selections, and planning: These are just a few things that your winter maintenance contractor should be considering before the winter begins.
Preparation & Planning
Before any winter maintenance contractor takes on the responsibility of maintaining your commercial property, you should consider the following questions.
Equipment
Do they have enough equipment and the right equipment for your site? Has that equipment been properly maintained and calibrated?
Staff
Do they have enough staff available to maintain your property professionally and efficiently?
Supervision
Are there supervisors on staff who will perform quality control at your site? Who should you contact if there's an issue?
Your Property
Before the winter begins, your contractor should visit your site and identify any potential hazards or problem areas, including:
Catch basins, uneven or damaged asphalt
Crushed sidewalks
Parked cars
Ramps & stairs
Open fields (wind)
Shady areas (ice hazard)
Create Site Maps
To help clarify the expectations and scope of work, once your contractor has visited the property, a site map should be created that includes the following:
Pedestrian areas, sidewalks and handicap areas to be kept clear
Parking areas
Loading areas
Location of any mail kiosks
Location of any site drainage
Areas where snow will be piled
When to Plow?
Plowing should begin when the snow has reached an accumulation of 2 inches (5 centimetres). During prolonged or daytime storms, contractors may cycle through properties to keep throughways open and clear for emergency vehicles.
Slush, fluffy, and wet snow are not the same and may require different equipment (e.g. 4×4 truck, tractor, loader, skidsteer or toolcat).
When to Salt?
Salting should begin upon completion of snow plowing to remove any residual snow or ice
After light snowfalls of less than 2 inches (5 centimetres)
During/after freezing rain, ice pellet, sleet or hail events
Spot salting can begin if black ice, iced and shady areas, or snow pile 'run-off' areas are noticed
Material Choices
Not all materials for melting ice are created equally. Here's a brief description of the options.
Rock Salt (Sodium Chloride)
Least expensive
Not effective below -8°C
Pretreated (Premelting) Salt
Rock salt treated with beet juice or chemicals
Works in temperatures below -15°C
Ice Melter (Sodium & Potassium Acetate; Magnesium & Sodium Chloride)
Effective in colder temperatures
Pre-activated formula
Reduced tracking
Liquid Anti-Icing
Liquid salt brine or liquid magnesium chloride & calcium chloride
If your commercial property needs a competent and responsive landscaping company to take care of your winter maintenance, don't hesitate to give us a call.
Next post: Safety 101