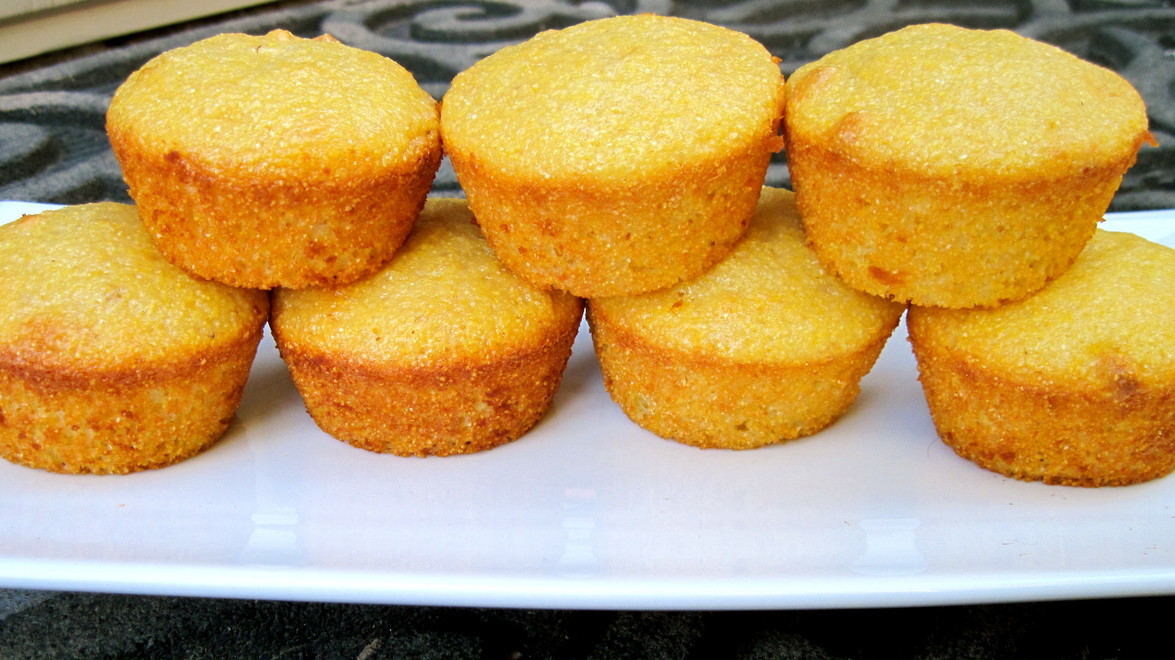 It's traditional in the southern US to eat a New Year's meal of black-eyed peas, collard greens and cornbread for luck. As the saying goes, "Peas for pennies, greens for dollars, and cornbread for gold."
Cornbread Muffins
These cornbread muffins would be a delicious accompaniment to chili or other southwestern style dishes, or serve them for breakfast with butter and jam.
Servings: 12 muffins
Total Time: 30 Minutes
Ingredients
3/4 cup yellow cornmeal
1-1/4 cups all-purpose flour, spooned into measuring cup and leveled-off
1 tablespoon baking powder
1/2 cup sugar
1 teaspoon salt
2 large eggs
2 tablespoons honey
3/4 cup milk
1 stick (1/2 cup) unsalted butter, melted and cooled
Instructions
Preheat the oven to 350 degrees. Line a muffin pan with paper liners.
In a large bowl, whisk together the cornmeal, flour, baking powder, sugar and salt.
In a separate bowl, break up the eggs with a whisk. Whisk in the honey and then the milk. Add the milk mixture and melted butter to the dry ingredients. Stir until just blended. Do not overmix; it's okay if there are a few lumps. Spoon the batter evenly into the prepared muffin pan, filling each cup almost full. Bake for 17-20 minutes, or until the tops are set and golden. Cool the muffins for a few minutes in the pan, then serve warm.
Note: Cornbread muffins taste best when served right out of the oven. To reheat leftovers, wrap muffins in aluminum foil and place in a preheated 350-degree oven until hot. Alternatively, heat muffins in the microwave at 50 percent power for 30-45 seconds, or until just hot; do not overheat or muffins will get tough.
Recipe by Jennifer Segal, originally published at onceuponachef.com.