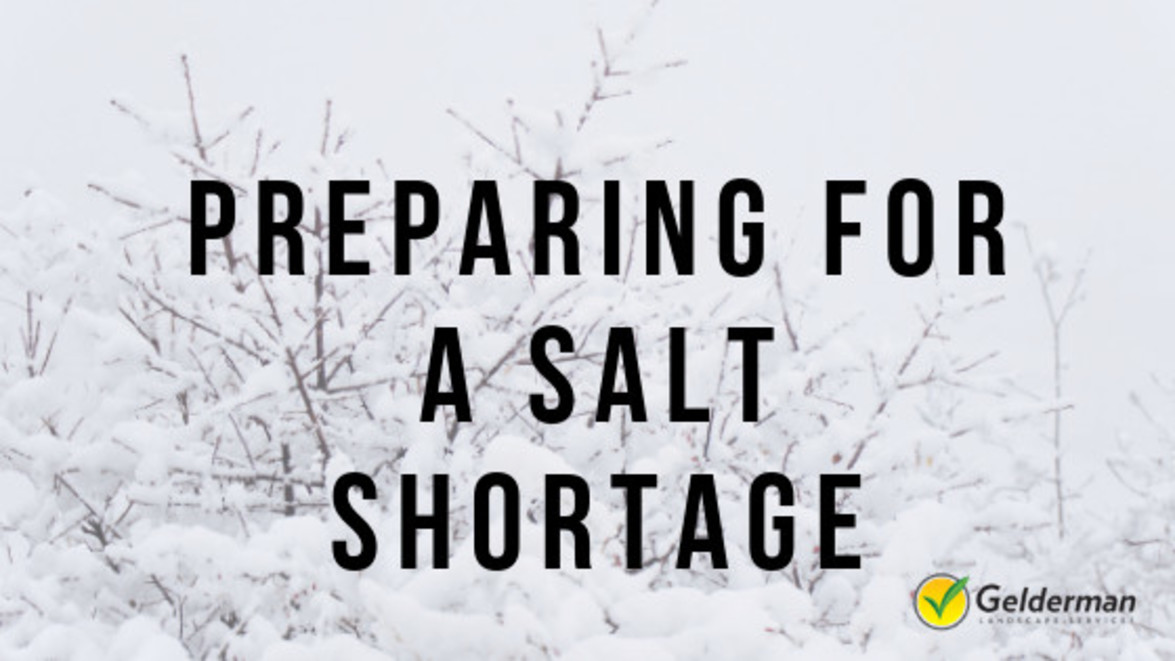 Winter 2018/2019 Salt Shortage
Over the last few months, Gelderman has been in conversation with our salt suppliers discussing the potential of a salt shortage this winter. This is no longer only a potential, but an inevitability that everyone needs to be planning for.
Draglam Salt has released a news item detailing the reasons behind this shortage and their plans to secure salt from unconventional places. As a result, we will be seeing different types of salt, and an increase in cost throughout this winter.
In a press release from Landscape Ontario property owners and managers are encouraged to work together during this shortage.
Gelderman is working to secure salt supply now so we are prepared when the snow flies in a few months. This winter will mark a change in habits related to salt. While salting is necessary for safety, cautious use throughout the season will be the only way to manage the supply and cost as we work through the winter together.
We will also be continuing use of our Anti-Icing program by use of our liquid brine sprayer.
Thank you to all of our customers for your continued business, we look forward to working with you again this winter!
.