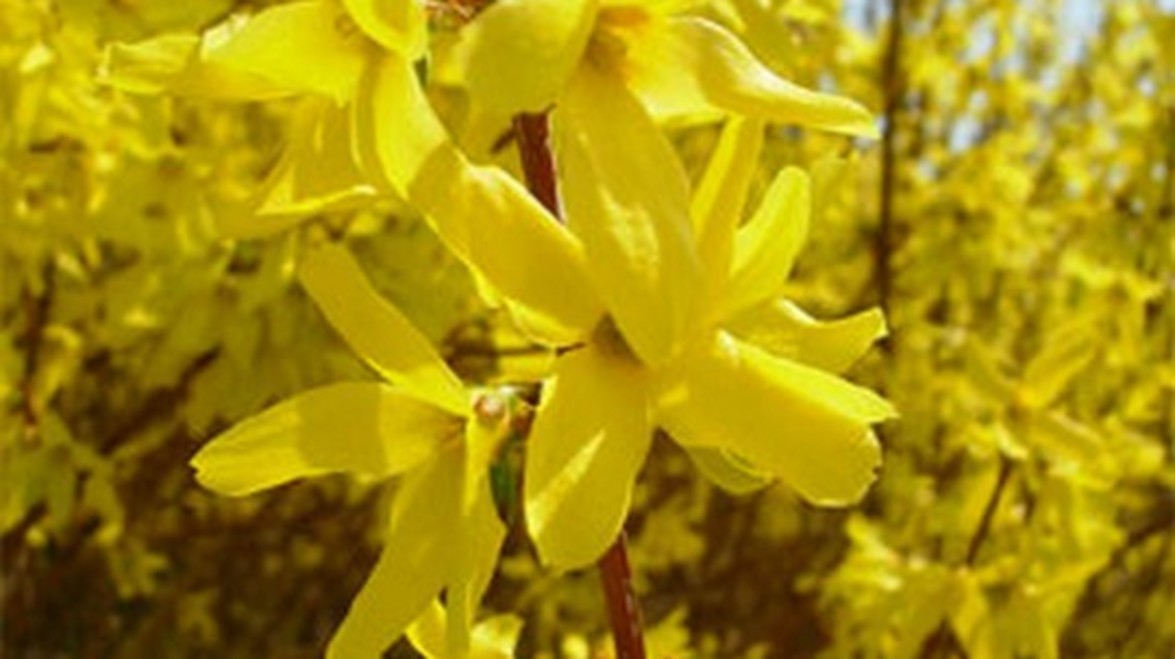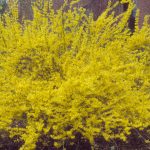 With yellow, showy flowers arriving before the foliage in April, Forsythia is abundant throughout southern Ontario. This dense shrub is sure to bring intense colour to your yard early in the spring. In the fall, green foliage turns burgundy to show autumn interest.
**Growing Conditions:** Tolerant of a wide variety of soils, this shrub prefers a sunny spot in your yard. Its mounding form is ideal for borders and edging as well as specimen planting because of its intense colour.
**Size:** 125 – 150cm in height and spread
**Hardiness:** Zone 4
**Where to Plant:** full sun to partial sun/shade.
**Plant Partners:** Lamb's Ear, Vinca Minor, Purple Coneflower
**Designer's Tip:** To ensure next season's showy blooms, prune in the spring after flowering.
Do you have Forsythia in your garden? Share a photo on our [Facebook](https://www.facebook.com/GeldermanLandscapeServices/) page!
*Post contributed by Chelsea Mills, Jr. Landscape Designer*
Need inspiration for your garden? Visit our [garden services ](https://gelderman.com/residential/gardens)page.