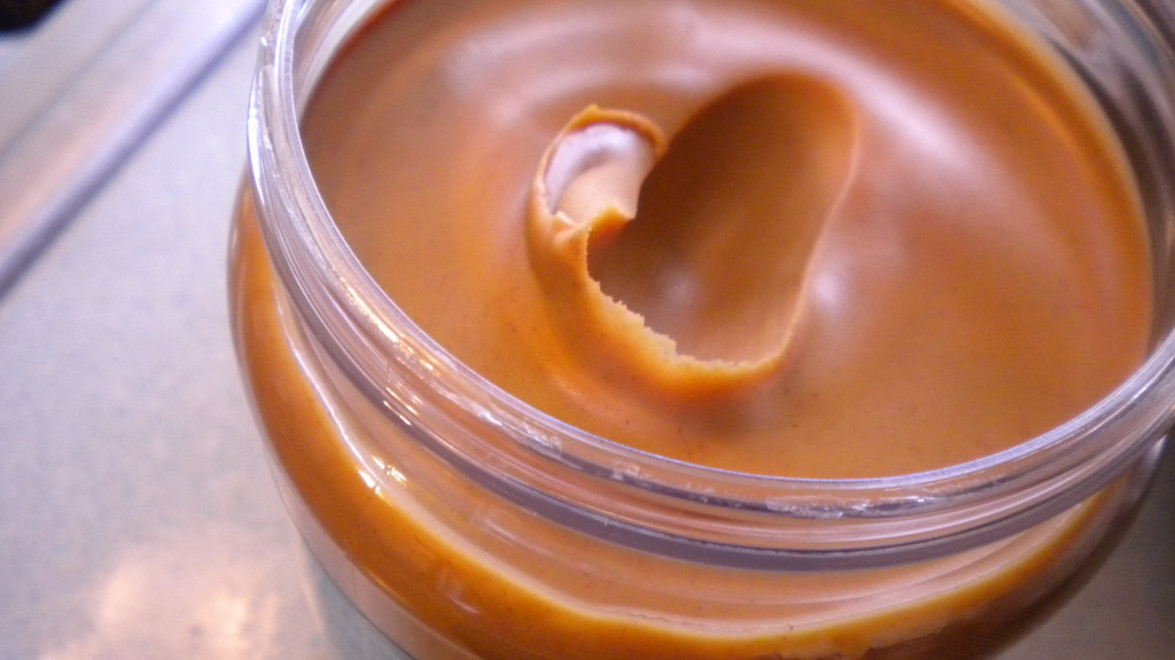 PB & Chili anyone?
It has been said there is a tradition among some to always serve peanut butter with chili, either on the side with crackers or as peanut butter sandwiches, so why not?
Serves 4
Ingredients:
1 tablespoon extra virgin olive oil
1/2 cup chopped white onion (about 1 small or 1/2 medium onion)
1 large garlic clove, minced
1 red bell pepper, seeded and chopped
1 jalapeno pepper, seeded and minced
1/2 pound ground chicken
1 (15-ounce) can diced tomatoes
1 (15-ounce) can tomato sauce
1 (15-ounce) can red kidney beans, rinsed and drained
1/2 cup peanut butter, crunchy or smooth
1/2 teaspoon kosher salt, or more to taste
1 tablespoon chili powder
1 teaspoon ground cumin
1 teaspoon ground coriander
1/2 teaspoon crushed red pepper flakes
1/2 teaspoon ground oregano
Freshly ground black pepper, to taste
Serve with (Optional):
Peanut Butter
2 tablespoons roughly chopped roasted peanuts
Sour Cream
Directions:
Heat oil in a Dutch oven or heavy-bottomed pot over medium heat. Add in the chopped onion and cook, stirring, until tender and translucent, about 5 minutes. Add in the garlic and red bell pepper and cook, stirring, for 1 minute. Add in the ground chicken and cook, stirring occasionally to break up the meat, until no longer pink, about 5 minutes.
Add in the rest of the ingredients for the chili, stir, and bring to a boil over medium heat. Reduce heat to low, and simmer at least 2 hours, stirring occasionally.
Top each serving with a half tablespoon each of peanut butter and chopped roasted peanuts, as well as a dollop of Greek yogurt or sour cream, if desired.
Store any cooled leftovers in an airtight container in the refrigerator for 2-3 days.