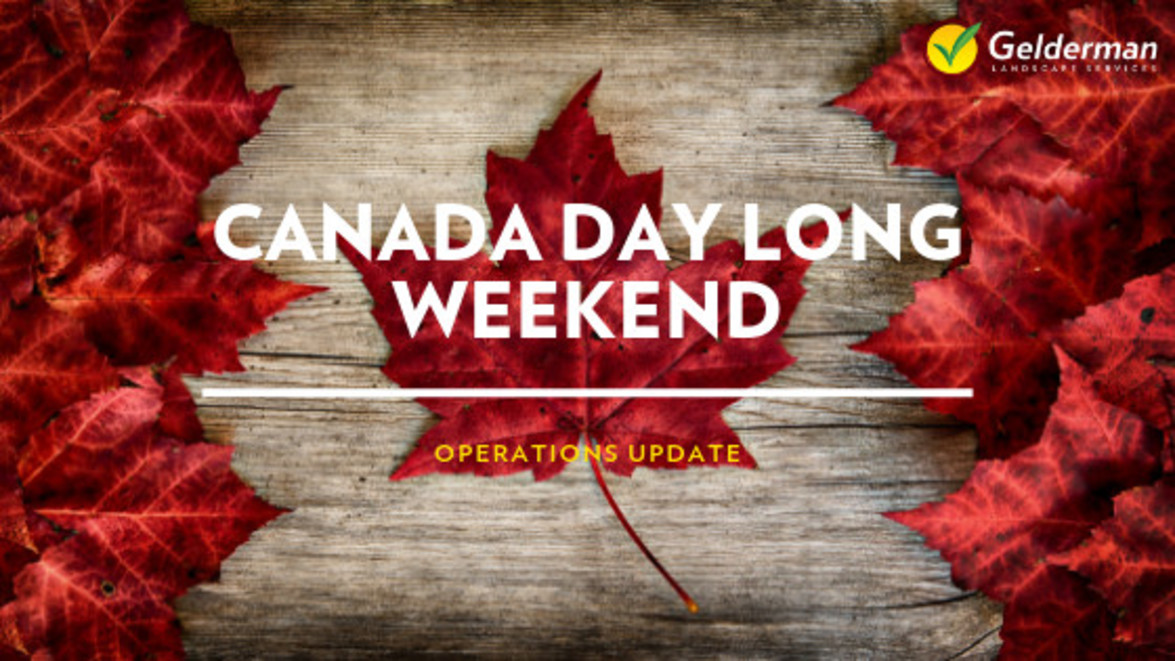 RE: Canada Day & Adjustments to Service Schedule
Thursday, June 27th, 2019
Please note that our crews will not be working on Monday, July 1st, in observance of the Canada Day. With this in mind, next week, your property might be serviced on a different day and or time. This will not affect your other services.
Paper litter removal and clean up will be done as usual
Weeding and deadheading beds will continue as usual
Pruning of shrubs and bushes will be done as required
We hope everyone has a wonderful, safe long weekend.
Happy Canada Day!