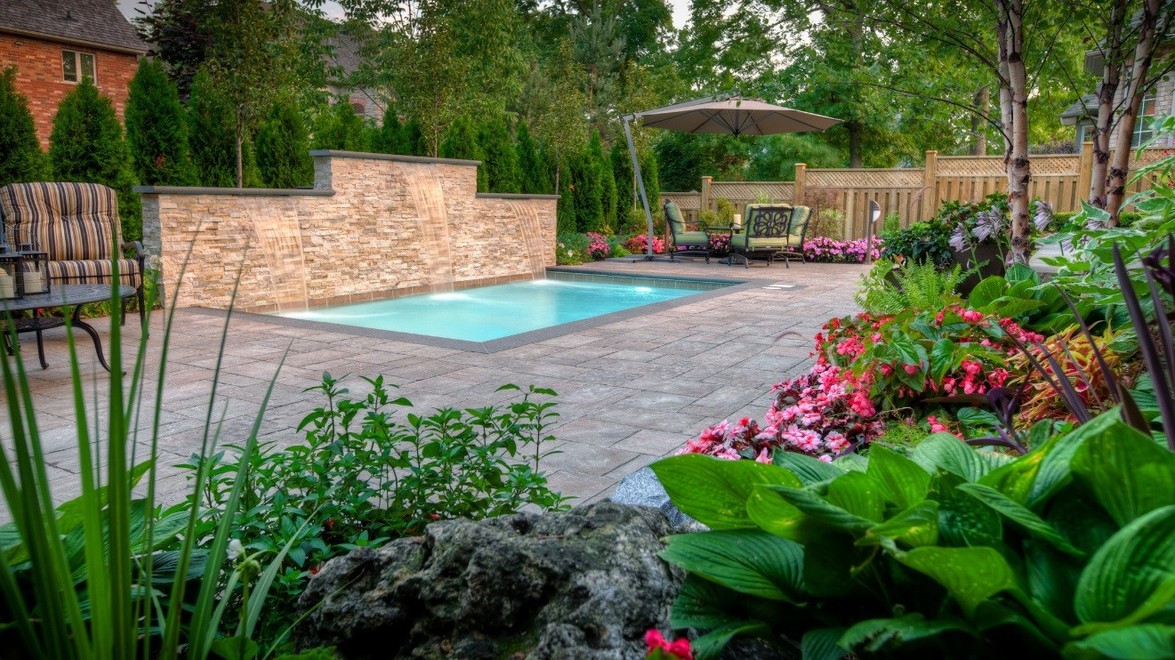 Sustainability, water features and outdoor kitchens are hot this summer!
Eco-friendly designs and planting are becoming more and more important as our climate is changing drastically. Sustainable gardens are a great way to do your part for our environment. Using drought tolerant plants will ensure you are not wasting water to constantly hydrate your garden. Incorporate an edible garden into your yard by planting fruits, vegetables and herbs. This is a fun way to source your produce, and the kids will love it!
Water features are becoming increasingly popular in residential landscapes. You don't have to spend the money on a pool or hot tub to create your own outdoor oasis. Try a bubbling rock or fountain to add water to your yard. The sound of the water is relaxing and can help to drown out the sounds of your neighbourhood.
Outdoor kitchens add a touch of luxury to your patio and barbeque area. Outdoor kitchens can be as simple as a stone counter and as complex as a wet bar and built in barbeque. Having an outdoor kitchen will have you entertaining outdoors well into the fall months!
Post contributed by Chelsea Mills, Jr. Landscape Designer
Need inspiration? Read about this years garden trends or visit our garden services page.