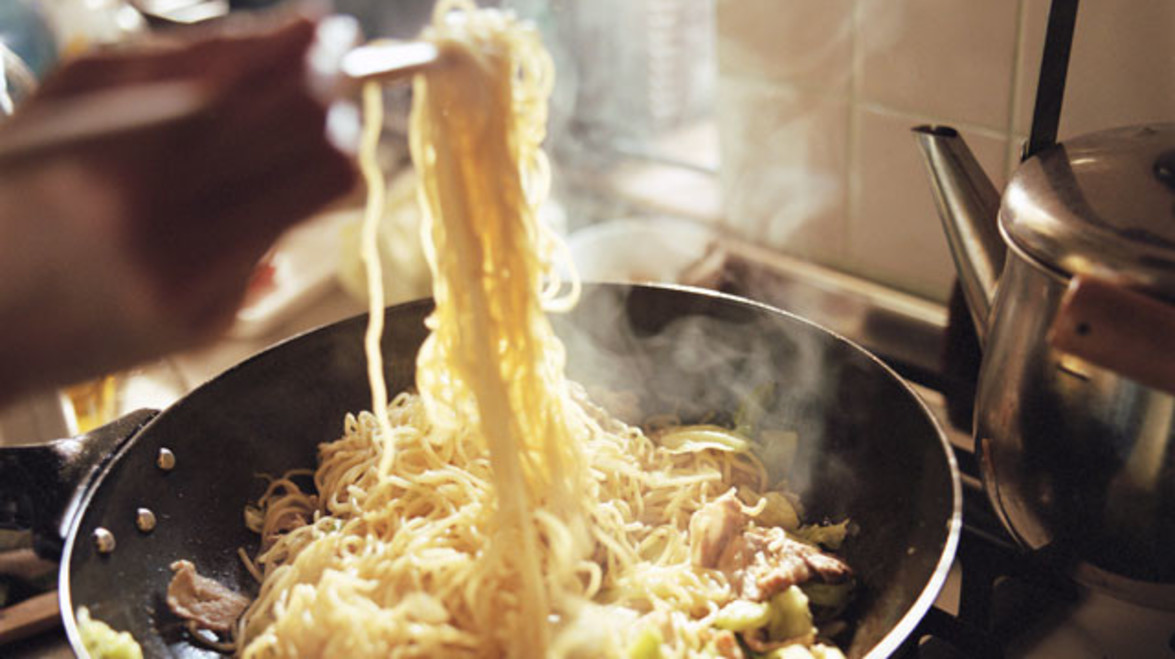 In China, Japan and other Asian countries, it's customary to eat long noodles on New Year's Day. The noodles signify a long life, so it's important not to break or shorten the noodles during the cooking process.
Ingredients:
1/2 500-g pkg spaghetti pasta
1/3 cup peanut butter, preferably natural
3 tbsp Thai red curry paste
3 tbsp soy sauce
2 tbsp honey
1 tbsp vegetable oil
1 red onion, thinly sliced
2 skinless, boneless chicken breasts, cut into thin strips
1 head broccoli, cut into bite-sized pieces
Directions:
Cook pasta, following package directions, 8 to 10 min. Meanwhile, in a small bowl, whisk peanut butter with 1/4 cup water, curry paste, soy and honey (don't worry if it's lumpy – it will melt when cooked).
Heat a large, non-stick frying pan over medium-high. Add oil, then onion and chicken. Stir-fry until chicken is no longer pink, 4 min. Add peanut-butter mixture and reduce heat to medium. Stir frequently until chicken is cooked, about 2 min.
Ladle out 1/2 cup pasta water and add to sauce. Add broccoli to pasta water for last minute of cooking. Drain pasta and broccoli, then return to pasta pot. Stir in chicken mixture until combined. Serve with chopped peanuts if desired.
This weeks 'lucky' recipe was originally published by Chatelaine.