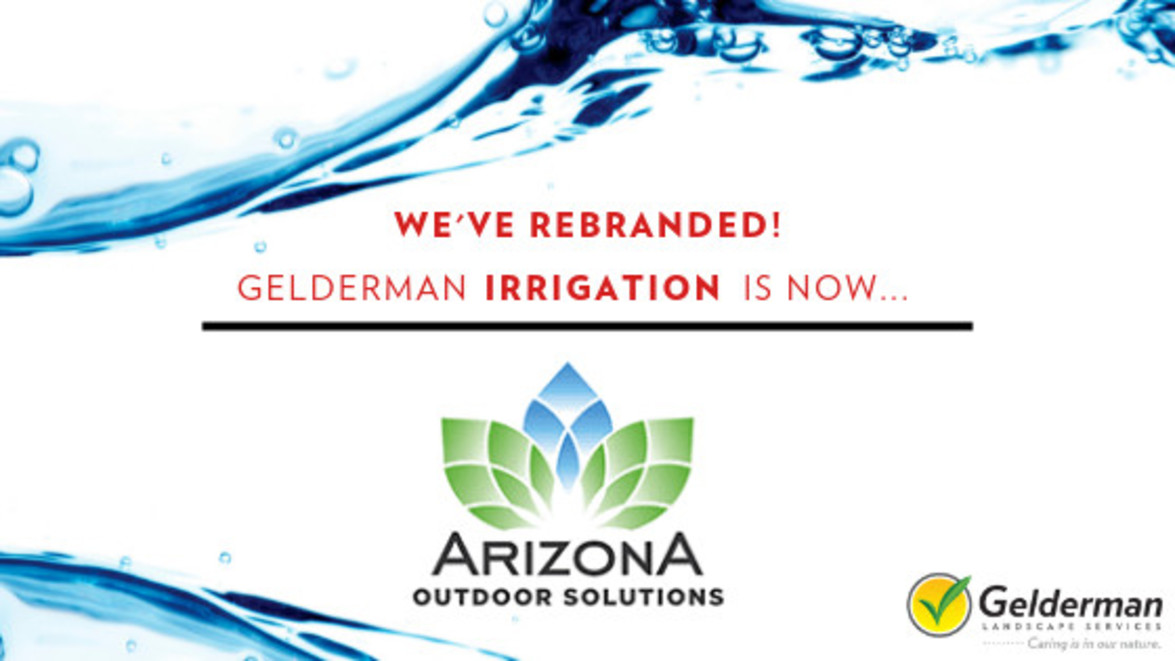 Arizona Outdoor Solutions is your answer to Irrigation & Water Management services.
I want to share some exciting news! We have rebranded the Irrigation services of Gelderman to Arizona Outdoor Solutions
This new brand will be solely focused on providing Irrigation & Water Management services to the residential and commercial market within the Gelderman service area.
What does this mean for you, our customer?
Increased knowledge & expertise from additional irrigation technicians.
Increased level of service due to a higher market density.

Technicians will work in dedicated areas to be able to respond appropriately to your needs.

Ability to invest in better equipment and technology that will save water, and money.
Dedicated personnel and point of contact for all irrigation related needs.
Clearer communication:

For service/repairs contact service@arizonaoutdoorsolutions.ca
For sales contact sales@arizonaoutdoorsolutions.ca
Arizona Outdoor Solutions will officially take over all contracts currently held by Gelderman. There is nothing you need to do as a customer but enjoy the increased level of service you will be sure to enjoy this season.
If your contract is up for renewal, the document you receive will show both the Gelderman and Arizona logos.
Thank you for allowing us to service all of your irrigation needs.
Sincerely,
Nathan Helder
Gelderman Landscape Services & Arizona Outdoor Solutions