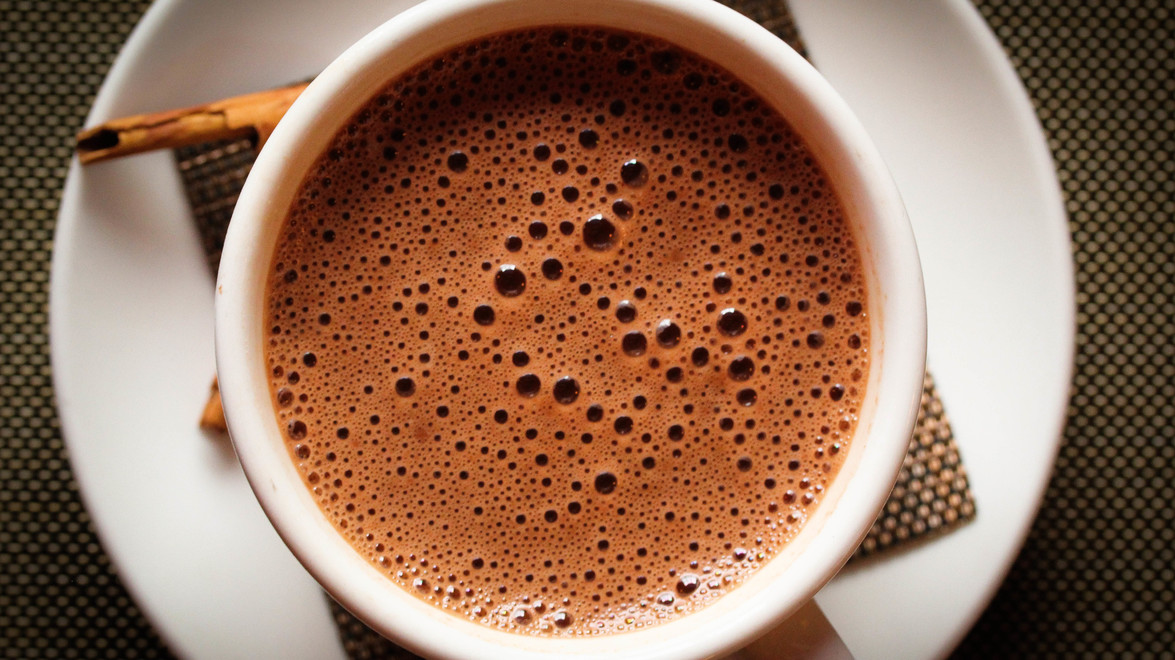 Shhh – this is the easiest of our edible gifts, but nobody needs to know. Package the cocoa in a beautiful glass jar and don't forget the candy cane 'stir stick'
Makes 5 1/2 cups dried cocoa mix
Ingredients:
2 cups powdered sugar
1 cup cocoa (Dutch-process preferred)
2 1/2 cups powdered milk
1 teaspoon salt
2 teaspoons cornstarch
1 pinch cayenne pepper, or more to taste
Directions
Combine all ingredients in a mixing bowl and incorporate evenly. Package in glass jars for gift giving. Keeps indefinitely in the pantry in an airtight container.
To prepare the hot chocolate, fill a mug half way with the mixture and add hot water or milk. Stir to combine.
Recipe courtesy of Alton Brown and the Food Network.