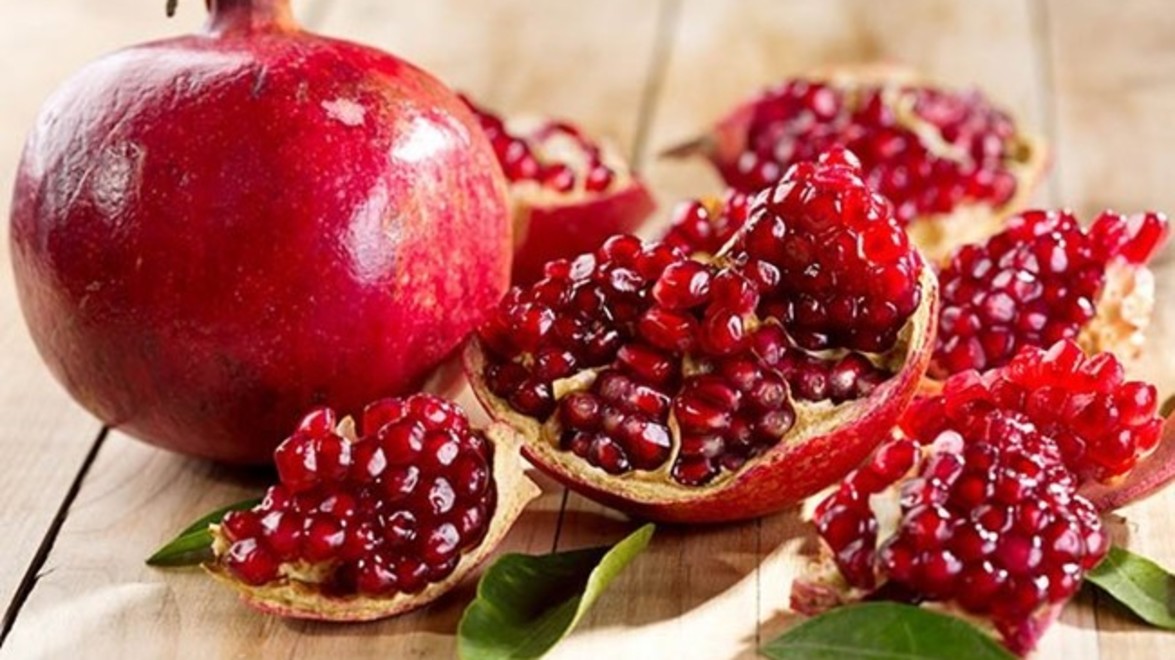 While traditions vary from culture to culture, there are a variety of foods that are believed to be lucky and to improve the odds that next year will be a great one.
Pomegranates represent good luck in Turkey for many reasons: their red color, which represents the human heart, denotes life and fertility; their medicinal properties represent health; and their abundant, round seeds represent prosperity—all things everyone hopes for in any fresh start.
Pomegranate seeds add bursts of sour-sweetness to the basmati rice. This dish is especially delicious with lamb.
Ingredients
2 tablespoons unsalted butter
1 small red onion, cut into 1/4-inch pieces
1 cup basmati or jasmine rice
1 1/2 cups homemade or low-sodium canned chicken stock
1/2 cup chopped dried apricots
1/2 cup chopped unsalted pistachios or almonds
1/2 cup pomegranate seeds (about 1/2 pomegranate)
1 tablespoon chopped fresh thyme leaves
Coarse salt and freshly ground pepper
Directions
Melt butter in a medium saucepan over medium-low heat. Add onion, and cook until softened, about 4 minutes. Add rice; cook, stirring 1 minute to coat. Add chicken stock; bring to a boil. Cover, and reduce heat to low. Cook until rice has absorbed all liquid, 15 to 20 minutes.
Remove from heat, and fluff with a fork. Stir in apricots, nuts, pomegranate seeds, and thyme. Season with salt and pepper, and serve immediately.