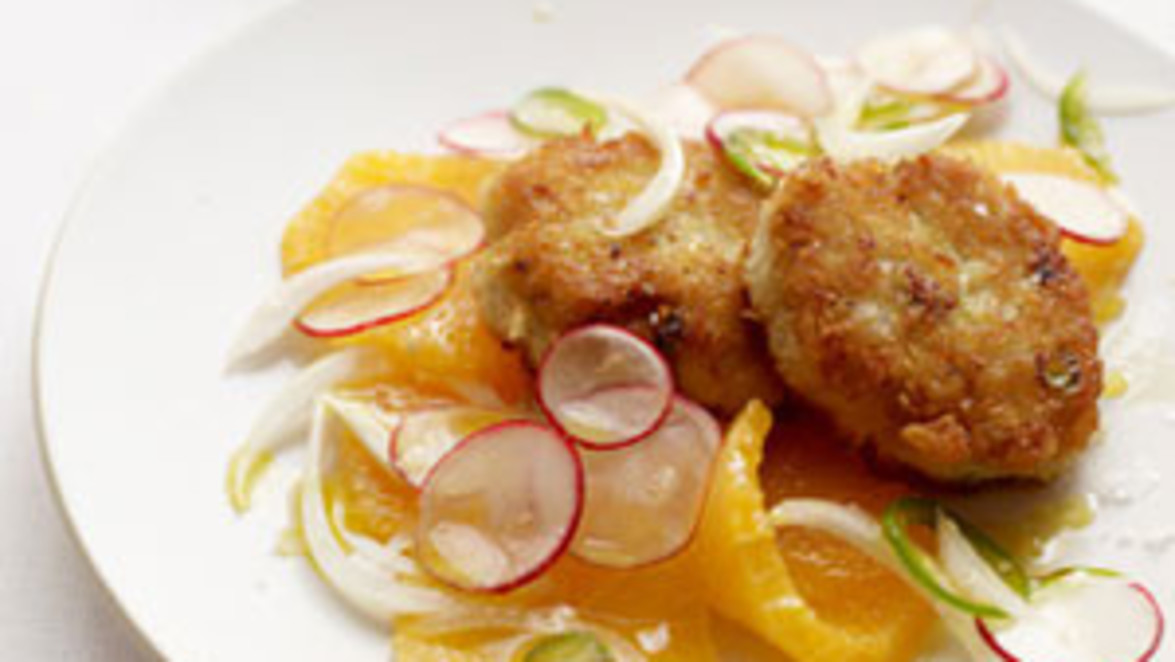 While three out of four groundhogs agree we're in for an early spring, it's still not quite asparagus season. This month our recipes will use ingredients easily found in your grocery store in February.
Our first recipe is Cod Cakes with Orange & Radish Salad.
Serves 4
Ingredients:
2 navel oranges
1½ lb. cod fillet
2 scallions
1 large egg white
Salt and pepper
1 c. panko bread crumbs
3 tbsp. olive oil
1 bunch radishes
1 jalapeño
½ sweet onion
Directions:
Heat oven to 400°F. Grate 2 tsp orange zest and place in the bowl of a food processor. Add the cod, scallions, egg white, 1/2 tsp salt and 1/4 tsp pepper, and pulse until combined and coarsely chopped (do not purée).
Form the cod mixture into eight 3/4-in.-thick patties. Coat each patty in the bread crumbs, pressing gently to help them adhere.
Heat 1 Tbsp of the oil in a large skillet over medium-high heat. Add 4 cakes and cook until golden brown, 2 to 3 minutes per side; transfer to a baking sheet. Wipe out the skillet and repeat with 1 Tbsp of the remaining oil and remaining cod cakes. Transfer the cod cakes to the oven and bake until cooked through, 5 to 8 minutes.
Meanwhile, cut away the peel and white pith of the oranges and thinly slice into rounds. In a medium bowl, gently toss the oranges, radishes, jalapeño, onion, the remaining Tbsp oil, and 1/4 tsp each salt and pepper. Serve with the cod cakes.
Recipe originally published in Woman's Day.
Want to know more about those groundhogs?