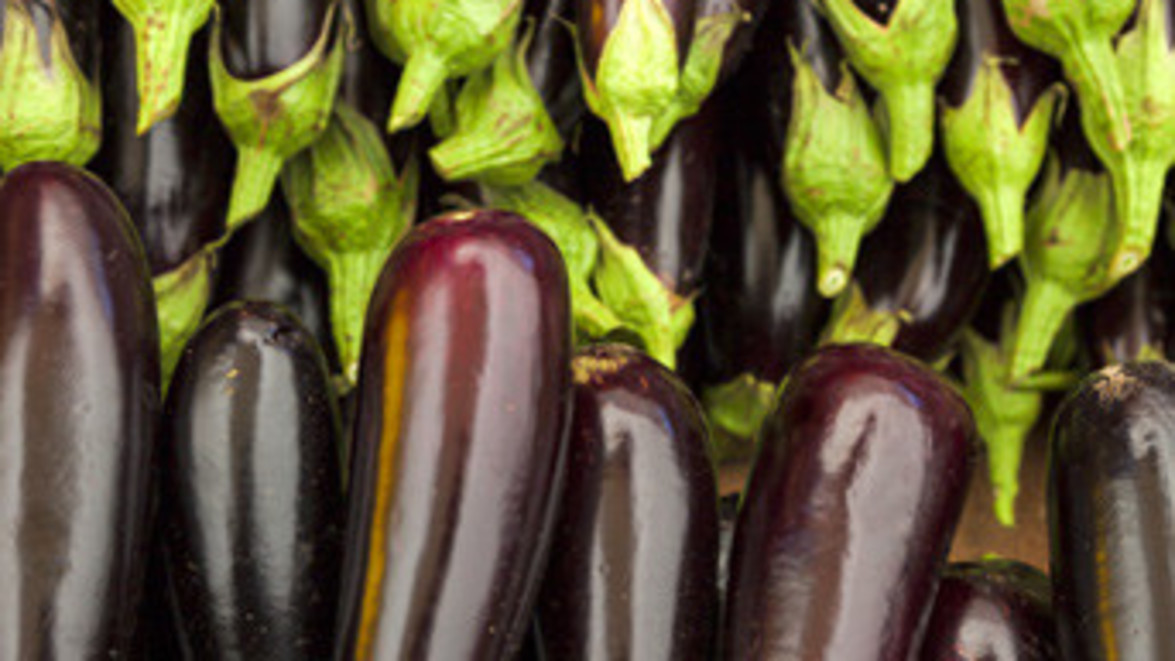 Benefit from the tail end of BBQ season & fall produce with this lighter take on a classic recipe.
Serves 2
Ingredients
1 large eggplant
2 tbsp vegetable oil, or olive oil
1 tsp Italian seasoning
1/8 tsp salt
1/8 tsp fresh-ground black pepper
4 ripe but firm tomatoes
1 cup coarsely grated asiago, or swiss cheese
1/2 cup grated parmesan
1/2 cup shredded basil
Directions
Oil grill and heat barbecue to medium. Thickly slice unpeeled eggplant lengthwise. Brush both sides with oil, then sprinkle with seasonings, salt and pepper. Place on grill. Cover and barbecue until grill marks form on one side, about 5 min.
Meanwhile, cut tomatoes into thick slices and brush with oil. Place on grill with eggplant after it has cooked 5 min. Then turn eggplant and continue barbecuing both until tomatoes are warm and eggplant is tender, 5 to 8 more min. Turn occasionally, keeping an eye on tomatoes, as they cook quickly. Remove each to a baking sheet as soon as it's done. Meanwhile, prepare remaining ingredients.
To layer, place a piece of eggplant on each dinner plate. Top with a couple of tomato slices. Sprinkle with a quarter of the cheese and basil. Repeat layering, finishing with basil.
Recipe from Chatelaine