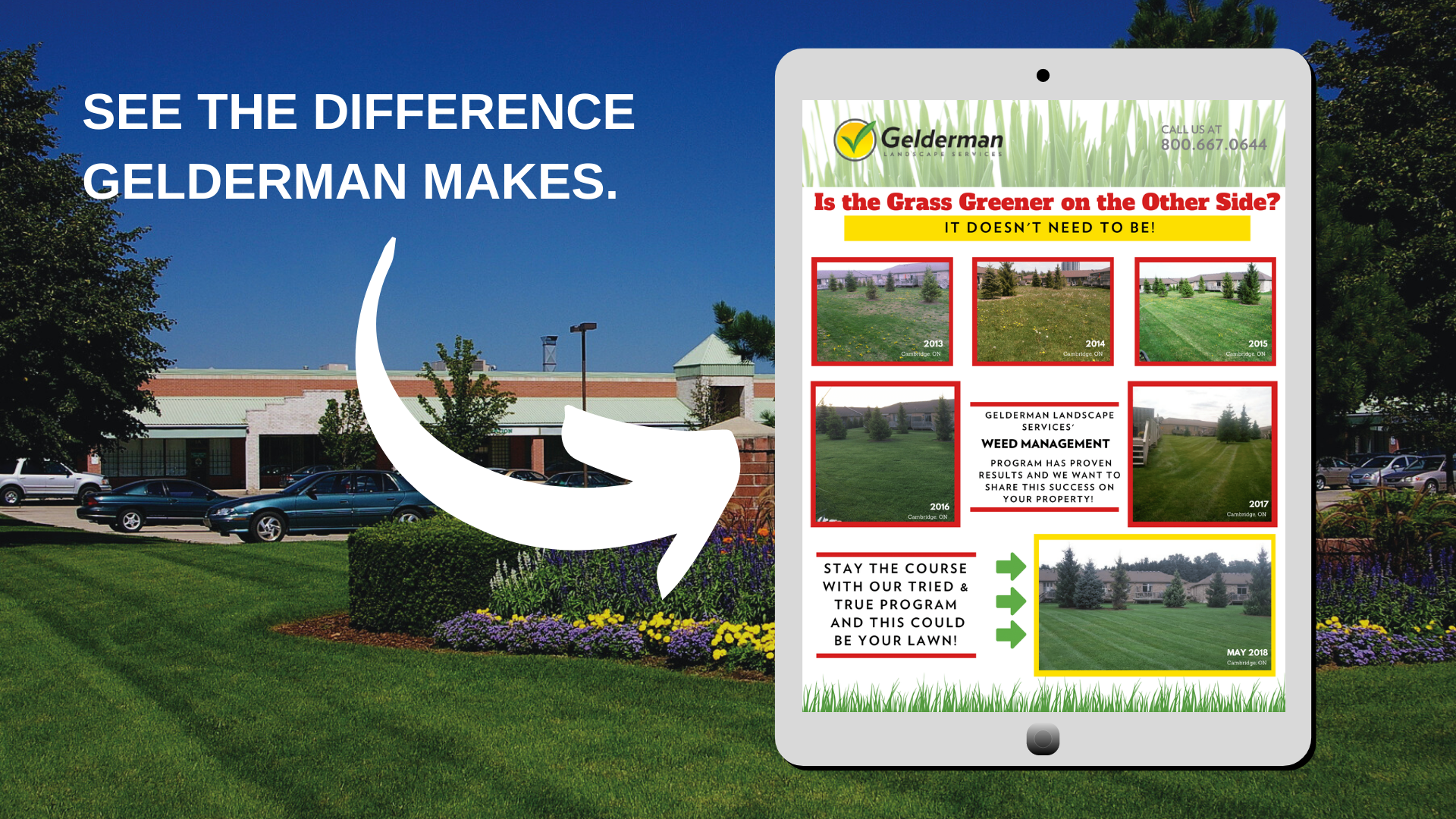 Does your commercial property need a lawn rescue? Does it look more like a before picture than an after picture? Are you consistently having to deal with weeds, blotchiness, dead grass? Don't despair! Gelderman has a solution and we're going to share it with you below.
When we first took over maintenance at this Cambridge site in 2013, the lawn needed a lot of work to be brought back to life.
Here's how we rehabilitated it:
In 2013, 2014, and 2015, we aerated, top dressed, and seeded this area every spring and fall
Applied three applications of weed control annually: two in spring and one in the fall
Regularly cut the grass to 3.5 inches
Consistent watering through irrigation and rainfall
Continue to aerate, top dress, and seed this lawn every fall to maintain the health of the lawn
Click on the photos above to get a close-up view of how much the lawn of this commercial property progressed over the years.
Our commercial landscaping services
When you work with Gelderman Landscape Services, you're partnering with a full-service business that takes care of everything. We'll make your property the envy of your community. With unparalleled service and customer care, you can rest assured that every garden bed, lawn, and paved area will be meticulously looked after.
If you'd like to download our commercial landscaping property guide, all you have to do is click here.
If your lawn needs a rescue and you'd like to learn more about our maintenance programs that'll leave your property looking luscious and green, click here.