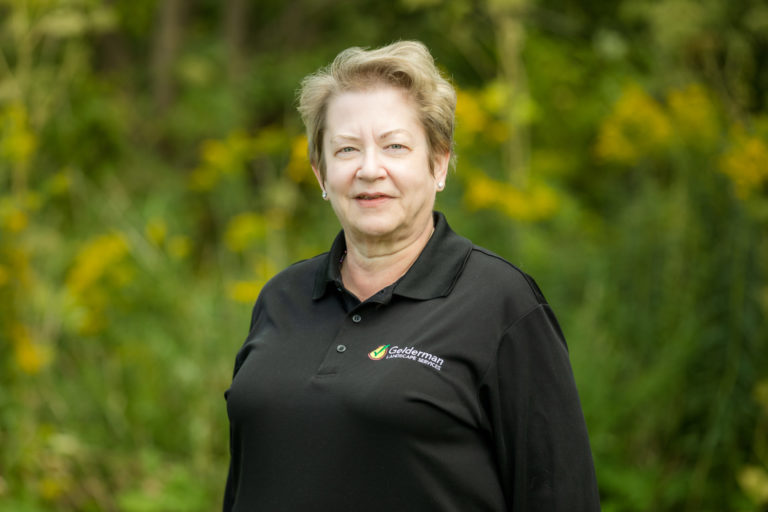 JANE GREEN
VP Finance & Administration
Jane joined Gelderman Landscape Services as Finance Manager in June 2010. She comes to Gelderman with a diverse business background including finance, sales, business consulting and management. After working in both large and small organizations, Jane has found a preferred niche in small business. She brings a passion for small business and expertise in financial management and creating systems to enable sustainable growth.
Born and raised in Hudson, Quebec, Jane and her husband relocated to Burlington in 1980 when her husband's job moved to Ontario. Once settled in Burlington, She earned her Business Administration – Finance Diploma from Sheridan College in Oakville. Jane still lives in Burlington with her son, Trevor.
One of the highlights of Jane's career was serving in multiple executive positions including Secretary and President of Baan World Users, an international software user group. During her tenure as President, Jane was a guest speaker at software conferences in the UK, The Netherlands, Germany, South Africa and in multiple US cities. She had the privilege of introducing both Steve Jobs and Bill Gates at one of the conferences.
Jane's interests include volunteering in her Hamilton area businesswomen's networking group, swimming and walking her dog, Spencer. Jane loves spending time outdoors entertaining friends and family in her backyard oasis.