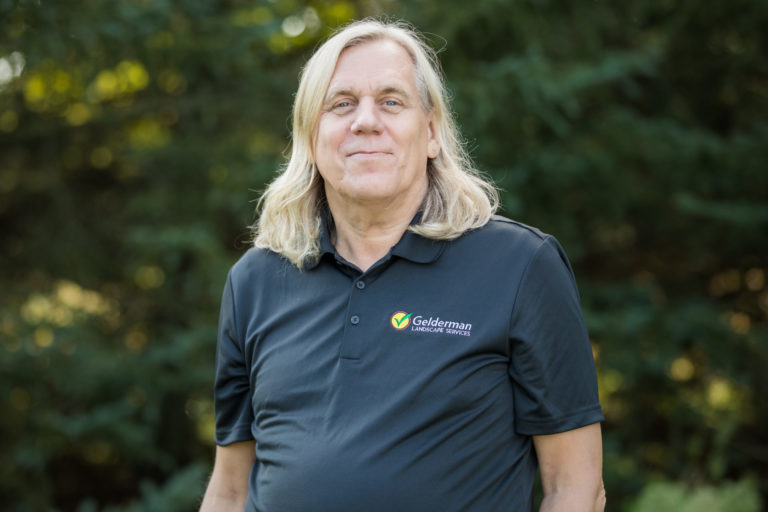 HARRY GELDERMAN
Senior Estimator
Harry started landscaping when he was 14. He attended Sheridan College for Horticulture and Ryerson University for Design during the evenings, and is also Landscape Industry Certified through the CNLA. Before joining Gelderman, Harry ran a small landscape maintenance company for three years, and went on to own and operate Landview Landscape Contractors for seven years.
Harry started working at Gelderman in 1993 as a designer, a salesman and a site worker. He later graduated to Sales/Supervisor directing landscape designs and coordinating job sites. Harry is presently responsible for design and landscape sales.
Always with a view to giving back and helping where he can, Harry is an active volunteer in the industry, the local community and his Church. He is a member of the Contractors Sector Group at Landscape Ontario and in the Design Sector Group. He is the past Chairman of Anchor Association, providing homes for families with special needs, and past president for the Commercial Executive Organization. Harry was also head of Ecotopia, a self-sustaining garden at Canada Blooms in 2007 and 2008.
Harry most enjoys spending his time with his wife of 27 years, Yolanda, and their five sons. He enjoys camping, canoeing and spending time in nature, and in more sedentary moments can be found reading some good fiction or landscape industry material.