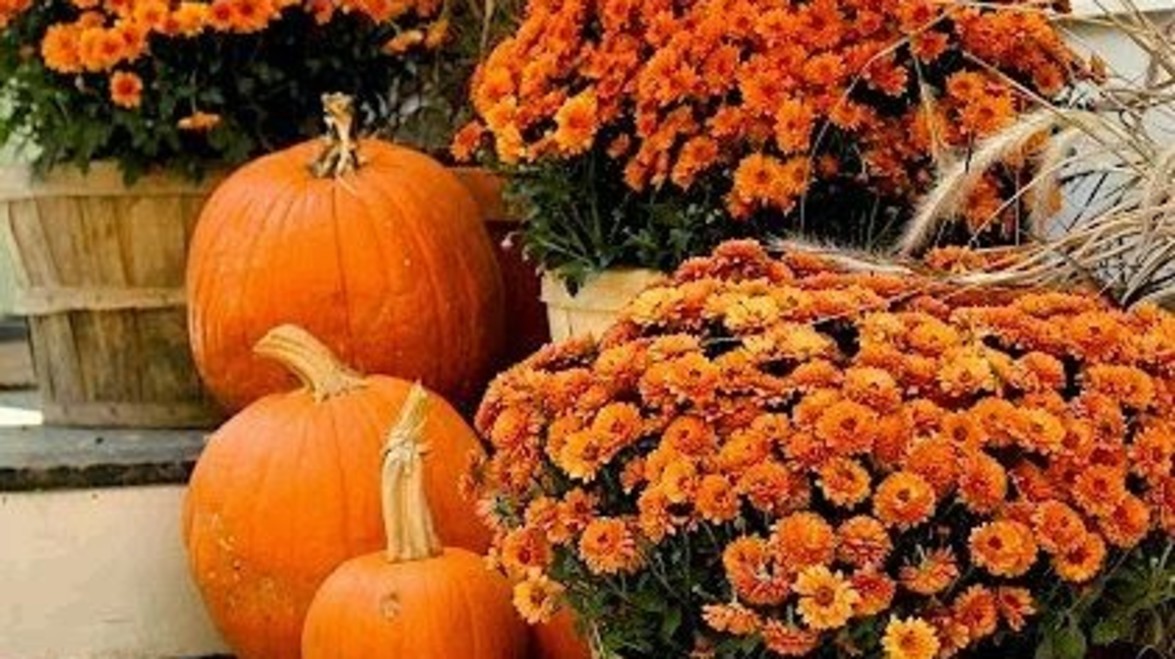 Mums are a great way to add colour to your yard in the fall. Their fluffy bright fllowers are iconic in autumn. They can be potted and placed along steps and porches or planted in your garden.
Growing Conditions: Best in moist, fertile soil. They can take light shade but prefer full sun. They are primarily planted in containers but can also be hardy in permanent gardens.
Size: 60-75cm in height and spread
Hardiness: Zone 4
Where to Plant: plant in fall container displays or in garden beds.
Designer's Tip: Plant in containers and display will small gourds, pumpkins and alongside other seasonal decorations.
Do you have Mums in your garden? Share a photo on our Facebook page.
Post contributed by Chelsea Mills, Jr. Landscape Designer
Need inspiration for your garden? Visit our garden services page.