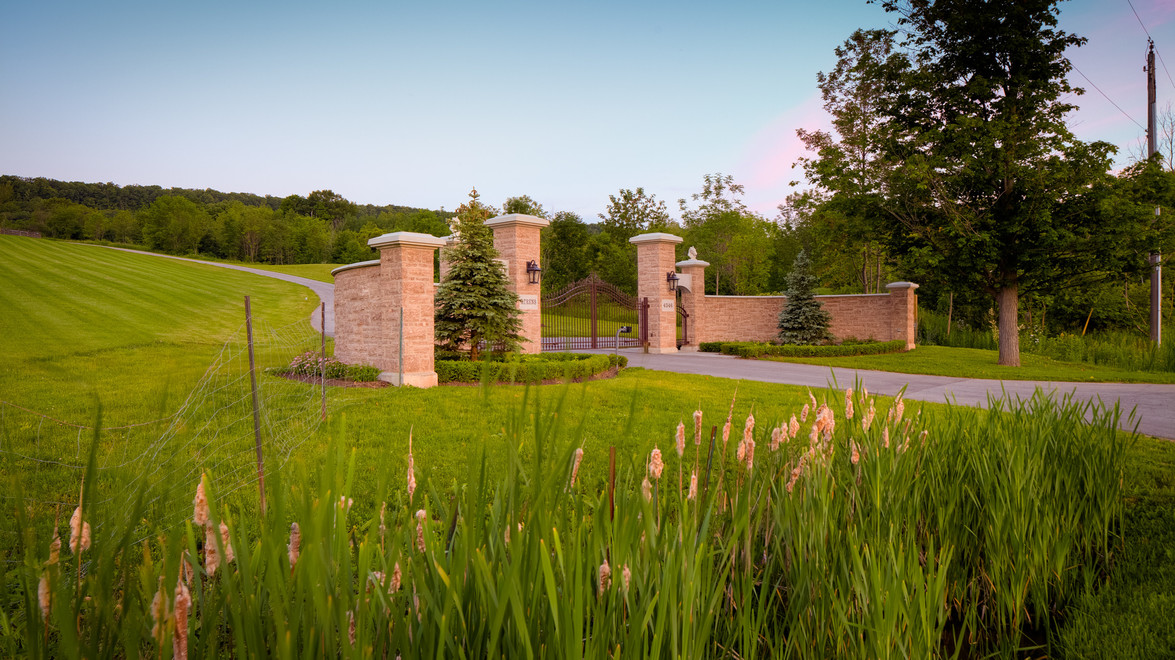 Gelderman Landscape Services was honored to receive two Awards of Excellence from Landscape Ontario during the annual ceremony as part of Landscape Ontario's 2014 Congress.
Our 'Estates Gate' project won in the category of Special Interest Construction, an award that focuses on a specific area of the landscape with a unique or unusual use of concepts and materials. Information about the 'Estates Gate' project can be found here.
And the new Gelderman.com website, designed by Compass Creative and relaunched in 2013 won the Landscape Ontario Award of Excellence for best website. We are proud of our clean uncluttered site that is full of helpful information. The design is straightforward and unpretentious. It is designed to direct users easily and quickly to the information they are looking for. Gelderman.com is well written, beautifully designed and full of inspiring photo assets.
According to Landscape Ontario "The Awards are meant to recognize and inspire.
They also stir the competitive spirit and stimulate advancement, achievement and improvement."
Congratulations to Compass Creative, Harry & Brandon Gelderman, and the Gelderman construction staff for your hard work and skill and artistry.
More details about the Awards or Excellence can be found at the Awards of Excellence website.